Which investment strategies do crypto funds use?
4 min read
May 11, 2023 4:40:56 PM
This article uses the 21e6 Crypto Fund Database as a basis to map out the current state of crypto funds in May 2023.
Authors: Jan Spörer, Maximilian Bruckner
Table of Contents
Crypto funds continue to grow in number
To stay ahead in the crypto fund market, which still sits at over 1,100 crypto funds worldwide despite the crypto winter, crypto fund lists provide guidance to investors. All analyses from this article, unless mentioned otherwise, were created with 21e6's Crypto Fund Database. Subscribers use this list as a longlist for identifying investment opportunities, competitor research, and compiling their own crypto fund reports for journalistic purposes.
Crypto index funds and other passive crypto funds remain popular
The Swiss company 21Shares AG has the most ETPs (or, colloquially, cryptocurrency index funds) in the passive space. The number of cryptocurrency ETPs tends to fluctuate as demand for particular tokens rises and falls, and as new tokens enter the market.
Another large player to be aware of is the US-based crypto manager Osprey. They have "trusts," which are commonly used for crypto products in the United States. Osprey covers Bitcoin, Polkadot, Algorand, Solana, Polygon, and BNB Chain trusts. They also have an NFT fund.
The Dutch company Agga Capital and the German DDA (Deutsche Digital Assets) also issue a relatively high number of passive crypto products.
We at 21e6 Capital AG are working on passive crypto fund products as well. In particular, we are designing a passive metaverse product. A launch date is not yet specified. Subscribe to our newsletter to be the first to know about an upcoming launch.
Venture capital funds are still the largest bucket, followed by discretionary funds and passive products
While venture capital funds are by far the most commonly represented type of fund among all crypto funds, our crypto fund list reveals that the rest of the market is relatively diverse and not dominated by any single strategy.
The comparison in the figure below shows how the crypto fund universe is split into different strategies.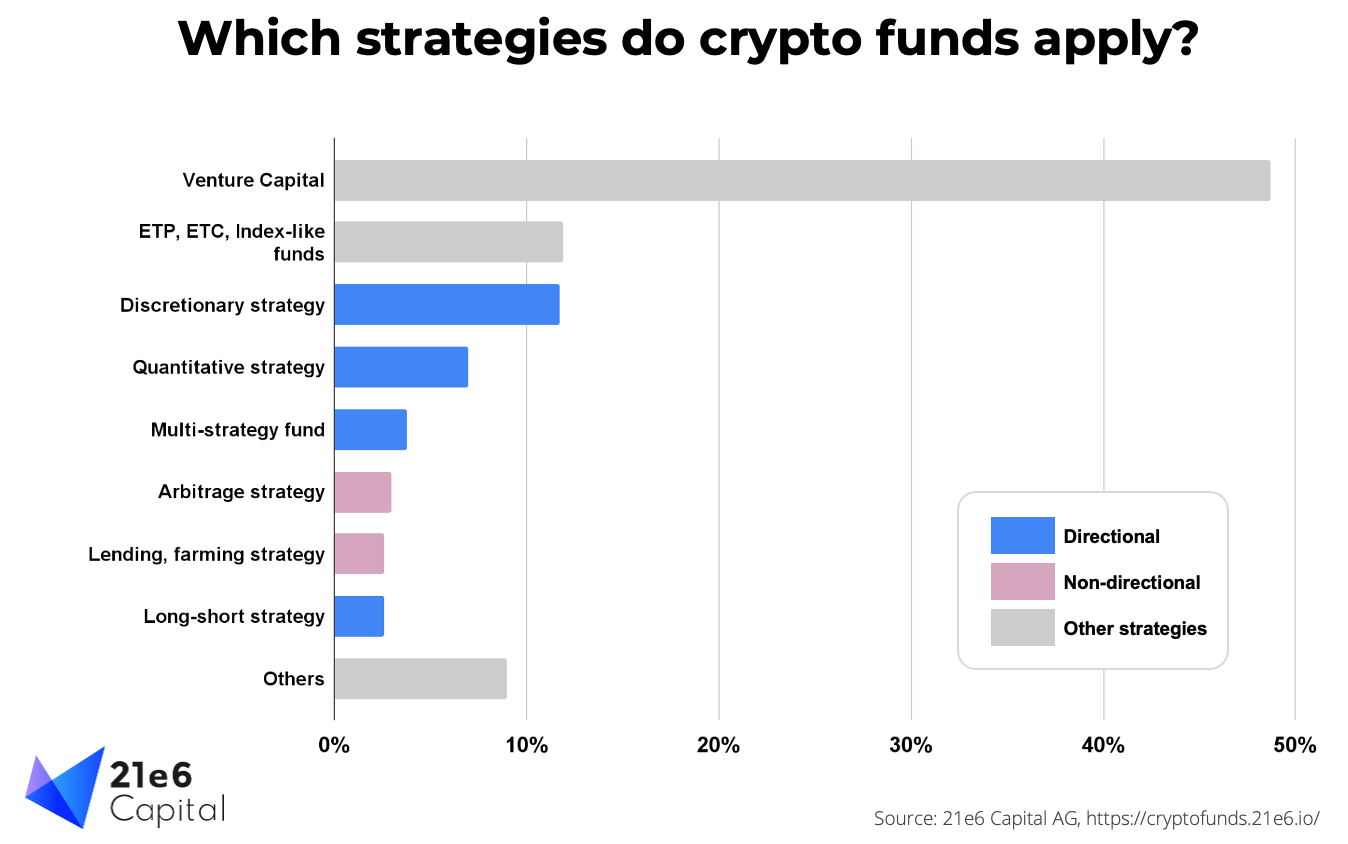 Figure 1: Crypto fund strategies and their allocation.
The smaller strategies compiled as "Other" are: Non-directional: Arbitrage; Non-directional: Lending, Farming; Directional: Long-short; Directional: Fund of Funds, Multi Fund, Multi Manager; Non-directional: Multi Strategy; Directional: Early Stage; Venture Capital: Fund of Funds, Multi Fund, Multi Manager; Public Market Equities; Non-directional: Fund of Funds, Multi Fund, Multi Manager; Non-directional: Arbitrage: Futures.
Please note that the number of funds may not be indicative of where the largest crypto funds can be found. In fact, our analysis reveals that the assets under management (AuM) per strategy do not perfectly correlate with the number of funds per strategy. If you would like to dive in deeper into this topic, you can find more information about the funds' AuM in our crypto fund database.
If you would like to learn more about the role of arbitrage strategies, please read our blog post about Arbitrage Funds in Crypto Markets by Jan Spörer and Maximilian Bruckner.
Remarks
Please note that this analysis neither represents financial advice nor is it supposed to be understood or interpreted as solicitation to buy or sell any securities, coins, or tokens. Any opinions (which may be subject to change without notice) expressed in this article are the authors' personal opinions. The authors do not guarantee, of any sort, the accuracy, or completeness of any information or analysis supplied.
If you like this article, we would be happy if you forward it to your colleagues or share it on social networks. If you are an expert in the field and want to criticize or endorse the article or some of its parts, please feel free to leave a private note here or contextually, and we will attempt to respond or address the same.


About 21e6
21e6 Capital is a Swiss investment advisor, connecting professional investors with optimal crypto investment products. 21e6 Capital has analyzed over 1,000 crypto funds across the world and condensed them into a selection that can yield crypto-exposure with minimized downside risk.
Backed by a highly experienced team of crypto and finance experts with in-depth knowledge in digital assets and DLT, 21e6 Capital created a unique quantamental strategy that is aimed at achieving crypto-like returns while minimizing risk and volatility to global equity levels.
The 21e6 Capital team builds upon strong academic roots with a track record of leading crypto asset and decentralized finance publications and research, ensuring state-of-the-art crypto investment solutions for financial industry professionals.
Authors
Jan Spörer is Due Diligence Manager at 21e6 and responsible for overseeing the content quality management of the 21e6 Crypto Fund Database.
Jan is involved with the selection of target funds for the 21e6 portfolio, and has talked to and analyzed the majority of the largest crypto funds in the industry. He has worked as a software developer at one of Germany's major banks, has prior experience in the investment management industry, and is a Ph.D. researcher at the University of St. Gallen. Jan has implemented portfolio backtesting engines for for academic and for production purposes as a consultant for quantitative trading companies.
Reach out to Jan via jan.spoerer@21e6.io for inquiries about the 21e6 Crypto Fund Database.
You can follow Jan on Linkedin to stay up to date.
Maximilian Bruckner is Head of Marketing & Sales at 21e6 Capital AG. Prior to this, he was engaged as Executive Director of the International Token Standardization Association (ITSA) where he focused on research and classification of crypto assets according to the International Token Classification (ITC) framework. He was heavily involved in the creation of the world's biggest token database for classification and identification data on tokens (TOKENBASE). Maximilian graduated from the Frankfurt School of Finance and Management and did academic research in close consultation with Prof. Dr. Philipp Sandner.
You can contact Maximilian via e-mail at maximilian.bruckner@21e6.io to request more information on 21e6 Capital AG or ask any questions regarding this article.
You can also follow Maximilian on LinkedIn to stay up to date.
References:
21e6 Crypto Fund Database, https://cryptofunds.21e6.io/